Fill out the information below and click on Complete Registration at the bottom of the page to register for this event.
Circle City Ringers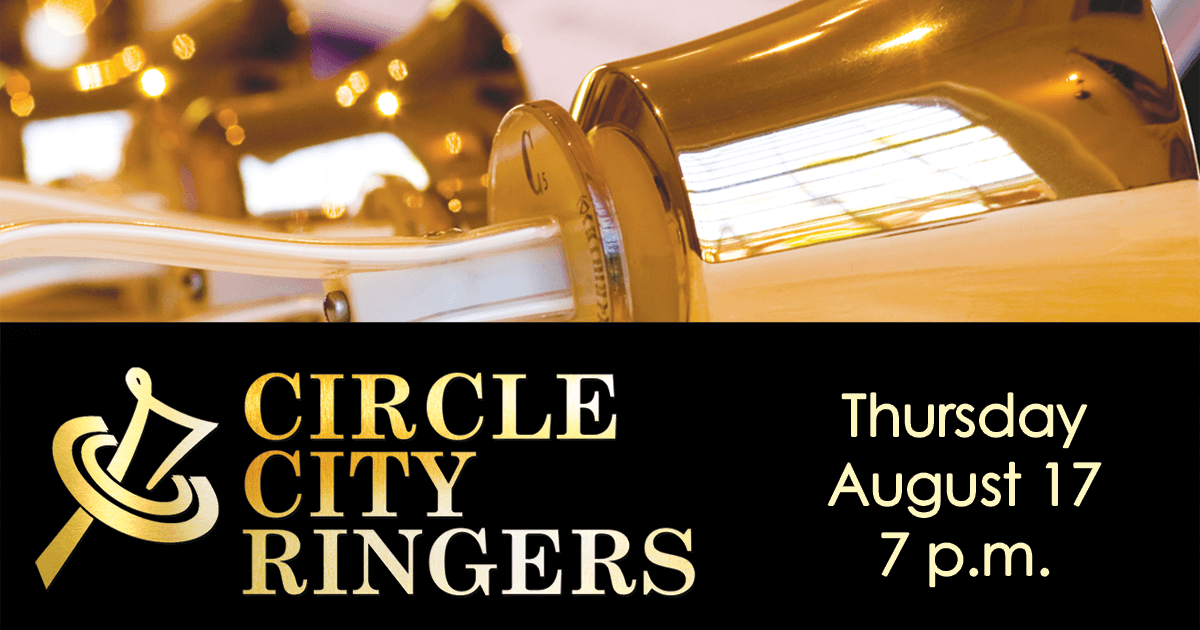 Event Type: Concert
Age Group(s): Adult
Date: 8/17/2017
Start Time: 7:00 PM
End Time: 8:30 PM


Description:

Give your brain a pleasure boost when the Circle City Ringers return with extraordinary English hand bell music. Hear a range of surprising selections from "Capriccio" to "Fly Me to the Moon."

The Ringers feature choreographed melodies that delight audiences with their beauty and precision. Musicians weave the bells up and down a table, making notes over a five-octave range of Malmark bells and chimes.

Circle City Ringers is a community ensemble located in the greater Indianapolis area. The non-profit group is part of the Handbell Musicians of America. They perform year-round at festivals and civic events.

This free event is co-sponsored by the Friends of the Hancock County Public Library.

Library: HCPL - Central Library Map
Location: GBC Community Room A & B


Other Information:

FYI: There may be a library photographer or videographer present. These images may be used for publicity and marketing purposes to promote the Hancock County Public Library. Please contact a member of staff if you wish to be exempted from this activity.

Link: Circle City Ringers
Status: Closed

Please Note
Attendee MUST Give 24 HOUR Cancellation Notice to Allow Others on the Waiting List to Attend.

Sorry, this event has already occurred. Please register for another event.