Fill out the information below and click on Complete Registration at the bottom of the page to register for this event.
Library Llama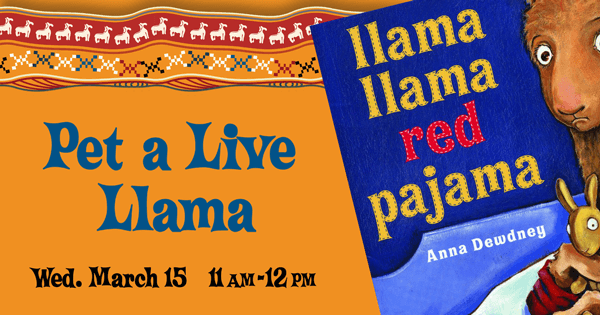 Event Type: Performer
Age Group(s): Children
Date: 3/15/2017
Start Time: 11:00 AM
End Time: 12:00 PM


Description:

All ages, spring break means vacation days and a llama at the library. Listen to a picture book favorite, "Llama, Llama, Red Pajama," then learn fun facts about this wooly pack animal. Everyone will have the opportunity to pet the llama afterwards.

Library: HCPL - Central Library Map
Location: GBC Community Room A & B
Contact: Youth Services
Contact Number: 462-5141, x238
Status: Waiting List

Sorry, this event has already occurred. Please register for another event.